Refrigerant Recovery Unit & Vacuum Pumps
Introducing the MR45-INT Fieldpiece Recovery Solution ...
Smart, variable speed one horsepower DC motor
Starts and runs easily with lower voltage to 200Vac

Minimizes liquid slugging and maximizes vapor recovery

Easy access ports

Optional cylinder over-fill Sensor

Water & Rain resistant

Suitable for A2L Class Refrigerants [ R32, R1234YF .... ]
​Coupled with the New VP55-INT or VP85-INT Vacuum Pump ...
Fieldpiece vacuum pumps with RunQuick™ Oil Change System.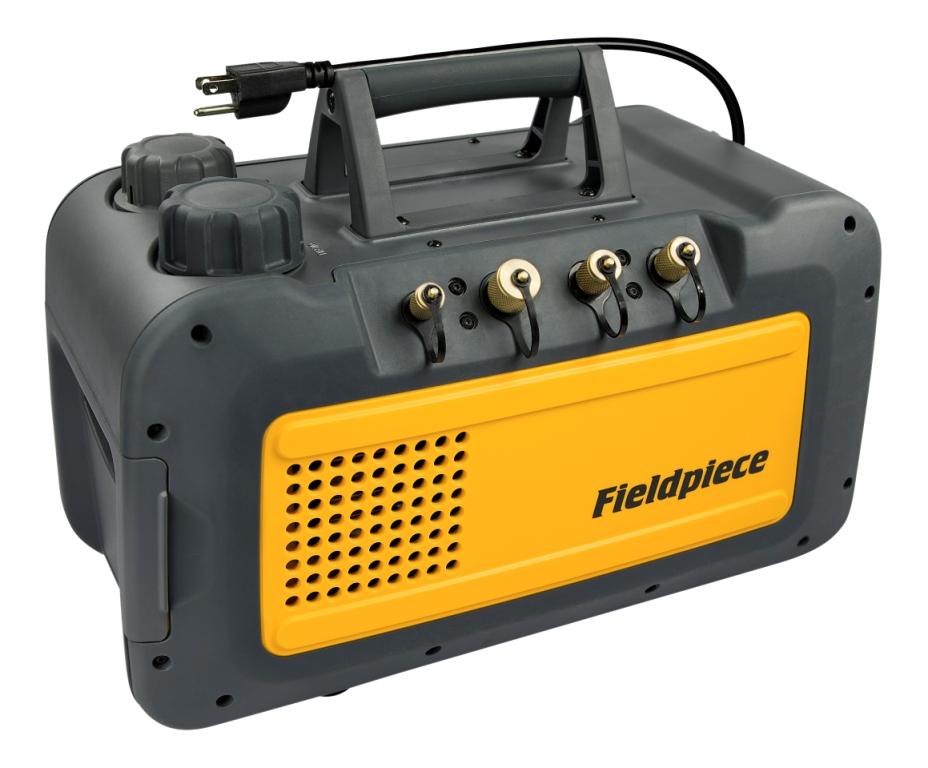 15 Micron ultimate vacuum

Available in an 8 CFM [226.5 l/m] with Variable Speed DC motor (model VP85)

or in a 5 CFM [141.5 l/m] with AC motor (model VP55)

Water resistant to withstand direct rain
These revolutionary pumps make Evacuation easier and faster.
You're ready to go!