The brand Fieldpiece has been significant within the Air Conditioning & Refrigeration Industry for over two decades. Fieldpiece Engineers continue to improve & develop products for the HVAC-R Technician to get the data needed for diagnosing systems.
The product range is suitable for several industries and trades needing specialist measurements for specific jobs. Plumbers & Electricians are also getting great value & benefits from various test & measure instruments suitable for their field.
At Fieldpiece Australia from our location in southern Newcastle area in New South Wales, we supply Wholesalers throughout Australia. Internationally, we service New Zealand & Fiji. Other International enquiries please use our Contact Page so we may assist.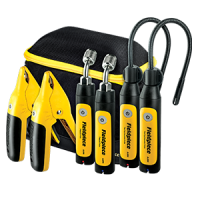 Check out our wireless range of probes 100metre Range & all probes future loggable.... Sync directly to your smart device via Joblink System App!
Fieldpiece just does more

!
Logging & Trending is now activated..
Simply connect your probe to the Job Link App & follow the update procedure. Log multiple parameters at one time to get the right analysis of your system. The JL3RH Psychrometer Probes allow you to log Dry Bulb, Wet Bulb, Dew Point, & RH%. Use for Medium to High Temp systems.
To obtain a Superheat or Sub-Cool Log, add the refrigerant in the field provided after downloading your data from the JL3PR pressure Probe..... the Saturation Temperatures will show for your readings. Meld the table cells from your JL3PC Pipe Clamp Probe Log... either Suction or Liquid line & your superheat or subcooling values will be presented.
Use the JL3PC to test your delta T. across the filter drier.... Temperature differences over 1.0 degrees C need to be monitored for loss of system efficiency.
TIP... to obtain system kW Performance, use 2 x JL3RH probes for On coil & Off coil temperature measurement.. add the air flow & your live coil performance is captured... share the reading or tune accurately for an improved system function.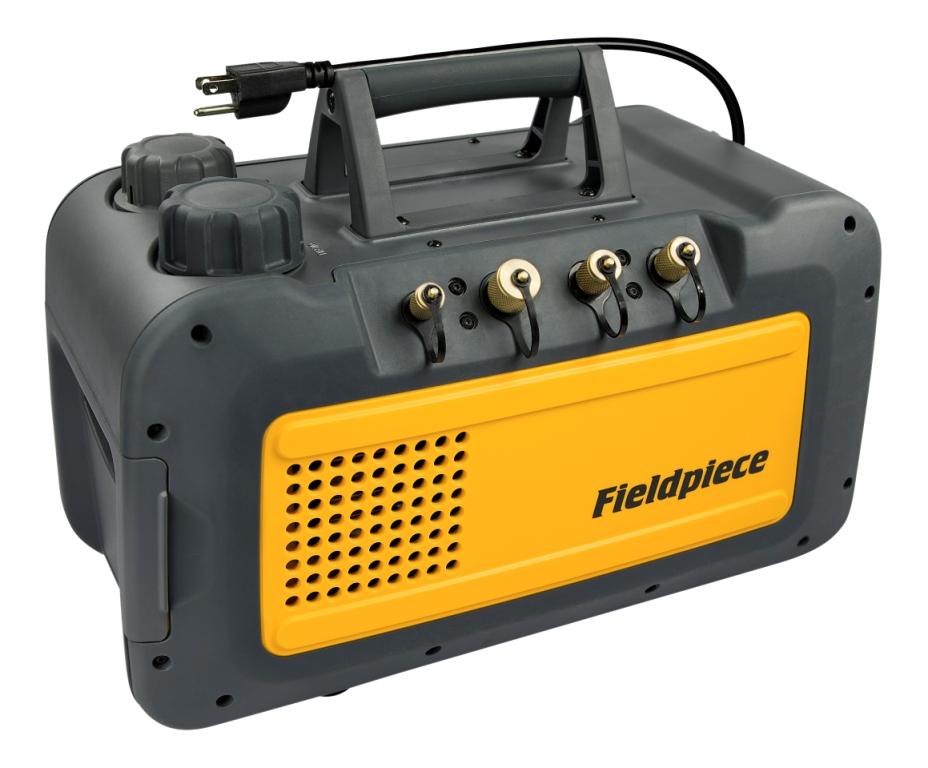 Have you got one of our VP85INT Vacuum Pumps yet ?
2 stage : 241 l/min : 4 x access ports : 20 second oil change [ no machine stop required] A2L refrigerants suitable [ R32, R1234yz.... ]
Includes 2 x RunQuick Oil containers [ filled ]
Need extra Oil for your pump - check out our stocked range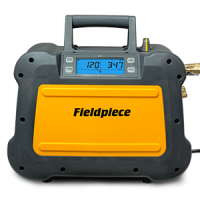 You will never look back after having the MR45INT Recovery Machine ...
A fast & efficient machine with the most packed
features
on the market today!
​ Designed by Fieldpiece Engineers specifically for the HVAC-R Industry
WHOLESALER CUSTOMERS
Our Site has been set up to assist our Wholesalers to obtain product information, pricing & quotes directly within the site after logging in.
To generate a Quote, Select your items by "Add Product" button. When completed, press "View Selected" button above the menu bar. From here, you can print & save your Quote it for reference or action later. Optionally, select convert to an Order if desired & apply your PO# to approve. The system will notify you & our sales team via email that you have placed an Order.
You also can save products to your account and review them later. You can then add them to your quote if needed. Go to "My Saved Items" in the upper menu. Please log-in with appropriate detail & we can activate your account.
---
TRADE VISITORS
All Trade visitors, please browse our range & check out what is available. The site also allows you to generate a List or Kit of products that you are interested in... just add the product via the Save Item button. You will need to set up your details first.
When completed, press "View Selected" button above the menu bar. From here, you can print & save your list to get a quote now or action later. We can also assist by on-forwarding your "Kit or Item List" to a selected Wholesaler of your choice.
You also can save products to your account and review them later. Go to "My Saved Items" in the upper menu. You can find your selections located in "My Account" or via a quick link to your selections in the upper menu. This list can be printed or actioned by you. You can also add them to your quote request if needed. Please log-in with appropriate detail to activate your account.
---