Fieldpiece Vacuum Pump Oil for Refrigeration & Air Conditioning
Good oil is a key ingredient to an efficient evacuation.
Fieldpiece formulated Vacuum Pump oil is of the finest grade & suitable for all varieties of Vacuum Pumps. Formulated for Cold Starts: Long Lubrication Life: Low Vapour Pressure & Odourless.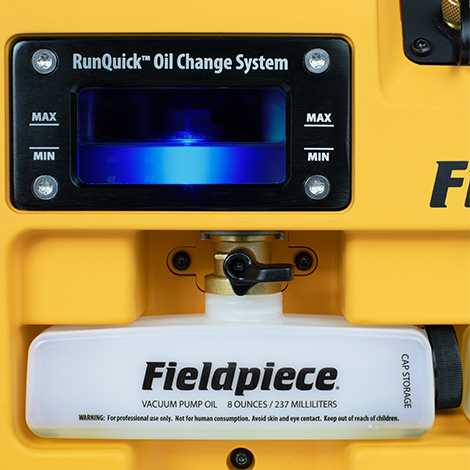 Ensure you use our Oil with your VP55INT, VP85INT, our new series VP67INT, VP87INT & VPX7INT Fieldpiece Vacuum Pumps. Built tough for Air Conditioning & Refrigeration Service Techs to get the job done!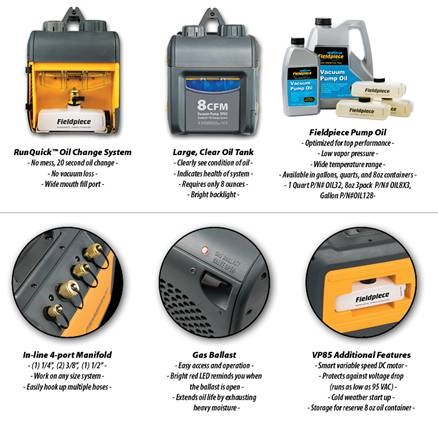 Oil Changes give better results