VACUUM PUMP OIL
Vacuum Pump Oil for Refrigeration & Air Conditioning

Good oil is a key ingredient to obtain an efficient evacuation.
Fieldpiece Vacuum Pump oil is odourless & made to the finest grade 46. Formulated for Cold Starts, Long Lubrication Life and Low Vapour Pressure. It is suitable for all varieties of Vacuum Pumps.
Available in three options :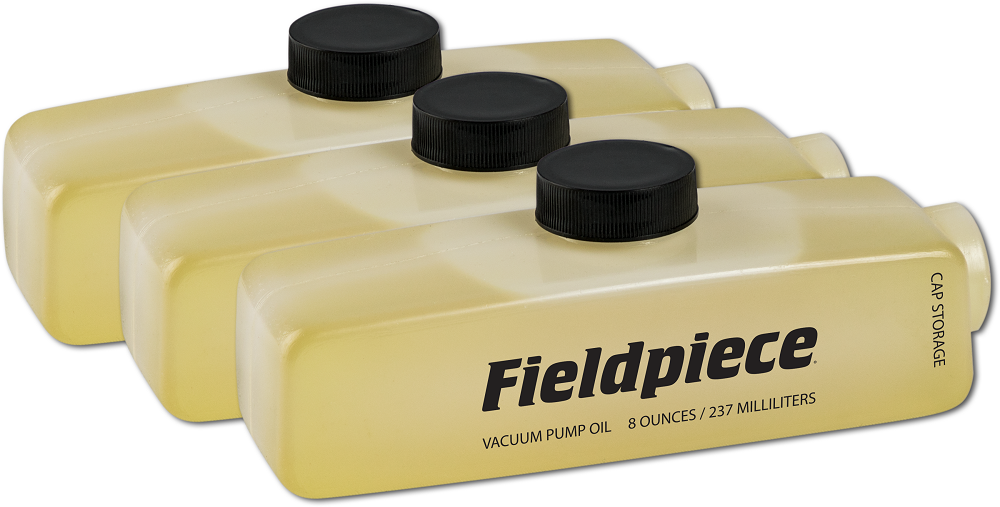 3.8 litre Container - Part # OIL128

946ml Container - Part # OIL32

3 x 250ml Containers Part # OIL8x3 [ Use with RunQuick Oil change System ]
When used with our Vacuum Pumps VP-55INT & VP-85INT along with our new series VP67INT, VP87INT & VPX7INT, a clear view of your pump oil is visible through the huge oil reservoir window. This allows you to see the condition of the oil and the system.
When it's time to change the oil it's quick, clean and easy with the RunQuick oil change system you can replace the oil in under 20 seconds, even while the pump is running without losing vacuum.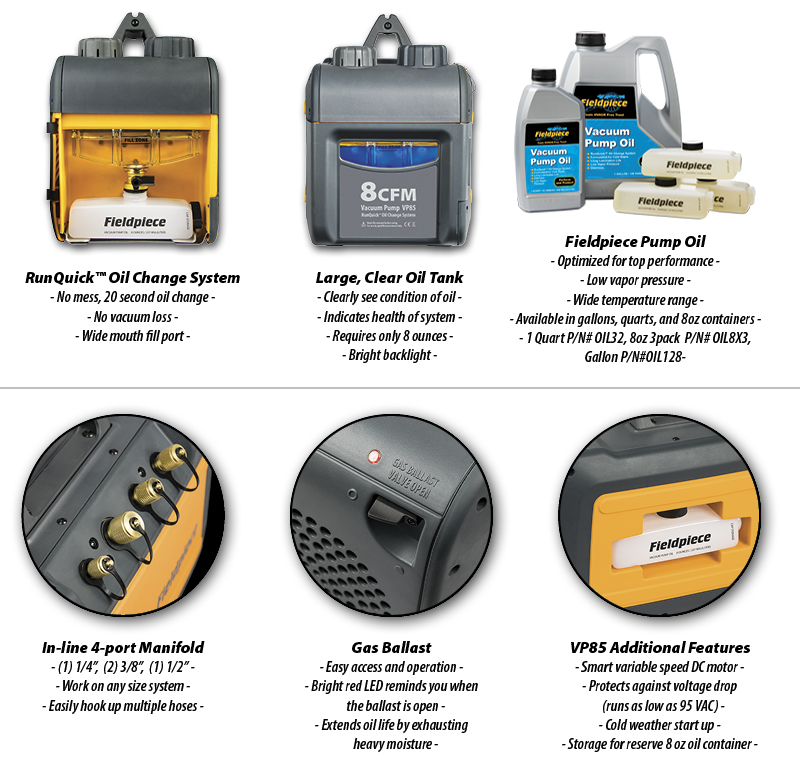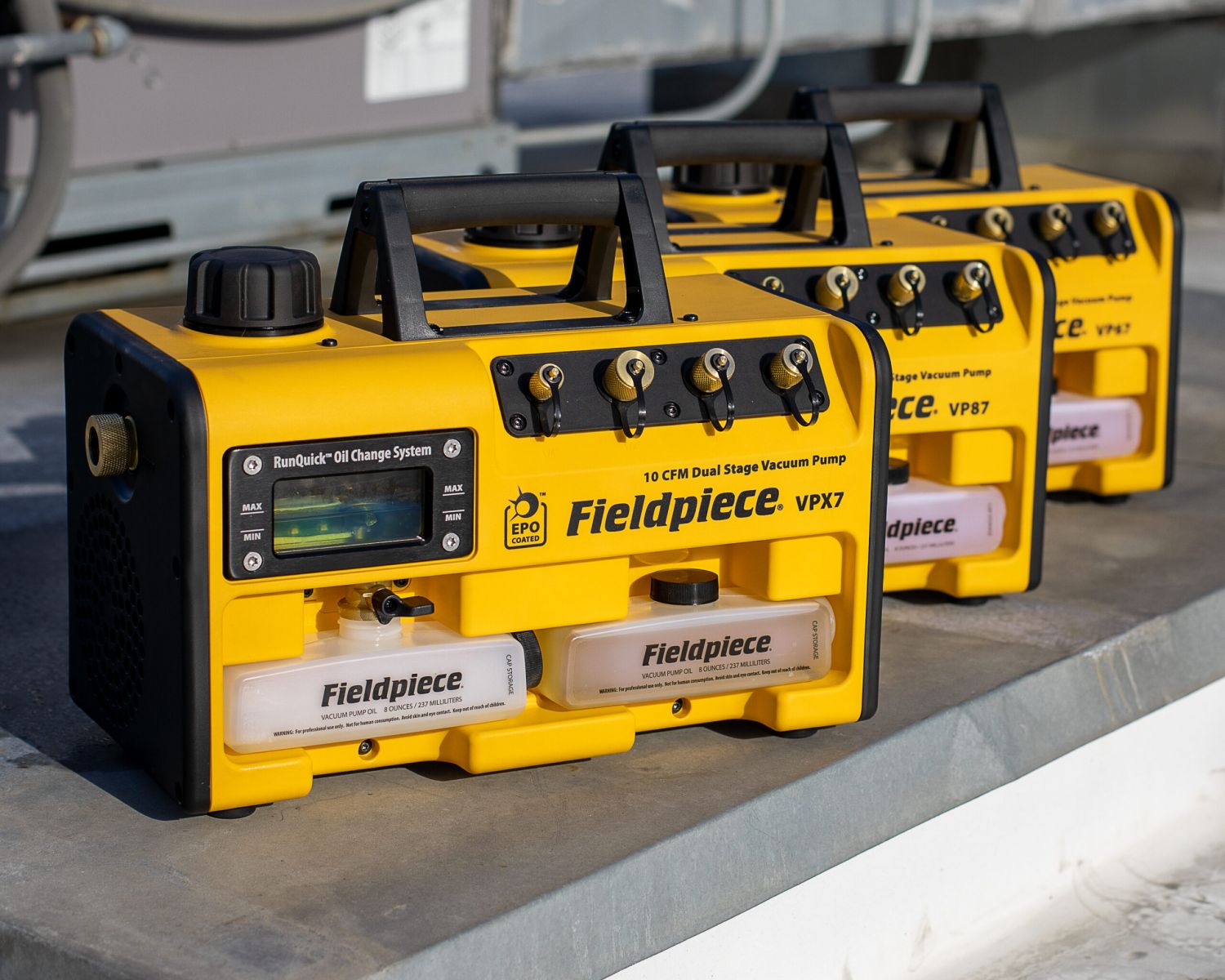 (OIL)
Download the Safety Data Sheet here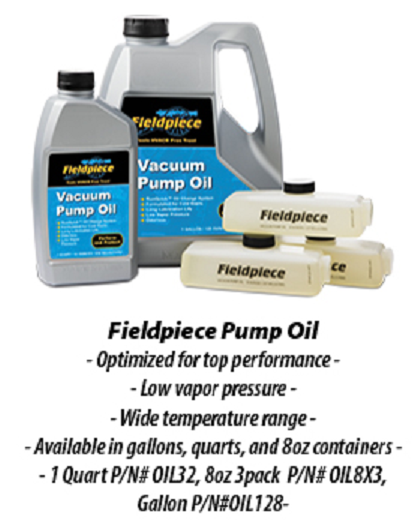 Be The First To Review This Product!
Help other FIELDPIECE AUSTRALIA visitors by writing reviews for products you have used or purchased.
---
More From This Category